Thread basket
The base is red, then I started with blue fabric as the sides curved up. I wanted more red visible, so added another band.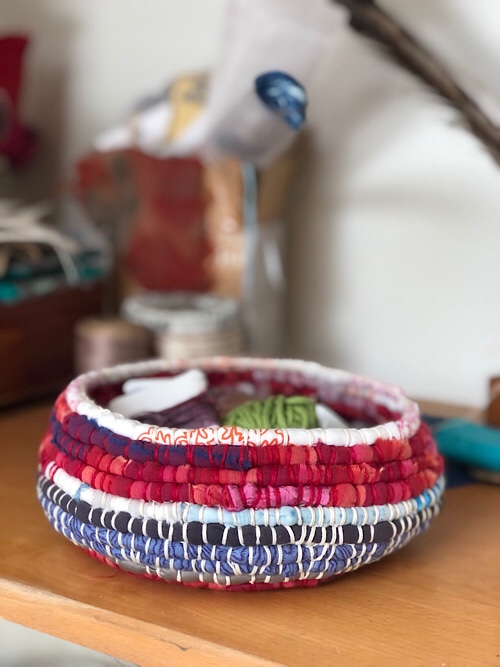 The top coil features a white scrap with a red and orange lines. The basket holds my thread collection nicely. They used to sprawl all over the shelf and occasionally fall to the floor. Most of these are from Deb Lacativa, but a few are my hand dyed samples.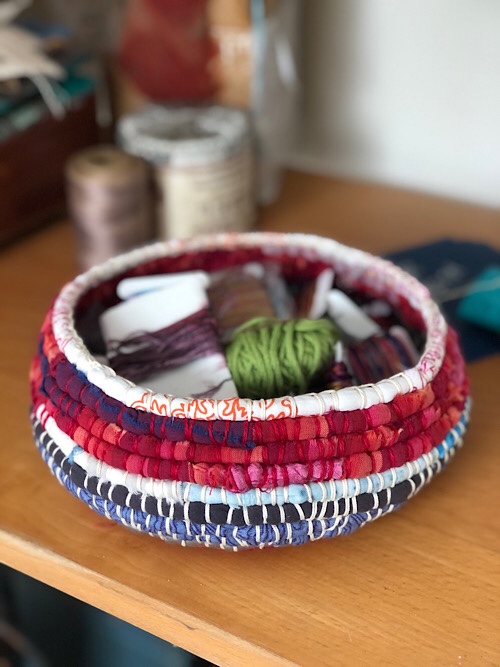 I added a short length of silk cordage in red and white that just seemed to want to go along for the ride.