Cyanotype leaf prints
Almost too dramatic! But a very interesting and easy process. I love preserving the shapes of leaves. There are so many interesting plants in my life. These are done on Stephanie Hare's kozo paper "Au Naturel". I did one print on each half of the paper, with the ultimate goal of folding the page into a signature for a book.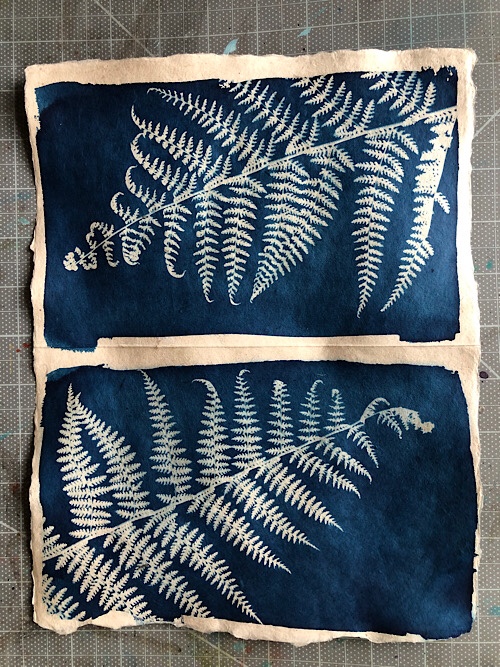 Many ideas for further prints, but waiting for some good strong sunshine and a less busy day.