RFD Linen squares
RFD = ready for dyeing
It was quite handy to have a stash of precut, prescoured, pre-soyatreated, cured linen squares. When the urge to dye strikes, I can just grab one and throw it into the pot, building up a nice set of samples. They are all used up now, I'll have to make more!
Lots of photos of this lusciousness. I couldn't choose one. I believe I have two more squares bundled elsewhere that I couldn't be bothered to add to the stack.
Dyes:
Lady's mantle – light tan/green
Red onion skin – darkish brick, patterned
Walnut – light brown
Cochineal – pink
Avocado pits – deep burnt orange
Avocado pits with iron- vinegar potion – warm purple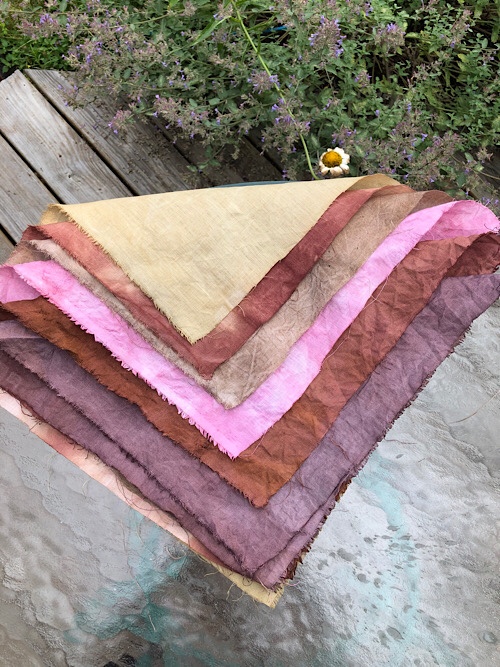 Update: I located the two additional squares and took a group photo of all eight. They are at upper left, logwood + cochineal and plain logwood.